OAKVILLE THUNDER VOLLEYBALL CLUB
It takes the help of many people to make the Oakville Thunder Volleyball Club a great organization. Your financial support is greatly appreciated and helps us continue to develop our teams to be the best they can be!
"Sport has played a significant role in my life. In reflecting back on my student-athlete experience at playing for Thunder and then for Laurier, I can appreciate the incredible influence these years had in shaping me as a person, as a professional and as a community citizen. Teamwork, leadership, fair play, winning and losing with dignity and humility are but a few of the lessons learned.
There are so many ways we give back to sports and to our community. For me, giving someone the opportunity to experience and compete at the elite athletics rep level, through the Adopt A Thunder program is more than giving back – it is an investment in shaping citizens and leaders of tomorrow."
- Danielle Walker (B.A. 08)Vice President, Technical Director
At the Oakville Thunder, we are committed to providing our student-athletes with the tools necessary to achieve excellence in the classroom and in volleyball. As a part of this commitment, we are determined to ensure these deserving student-athletes are able to focus on their athletic and academic goals.
With your help, we can ensure that today's student-athletes are able to succeed not only today, but also into the future as well.
We are honoured to recognize the important role our donors play in helping Thunder get to the next level in volleyball. Every contribution will enable the volleyball team to remain competitive on a provincial, national and international level. Our dedicated volleyball supporters will receive the following:
We have four levels of support for you to choose from $25, $50, $100, $300. Our target total per athlete is $300.
What our customers are saying...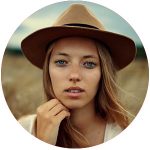 "Lorem ipsum dolor sit amet, consectetur adipiscing elit. Sed tempus nisl quis ornare dignissim. Vivamus tincidunt et sem vitae luctus. Vivamus id mollis nisi. Cras id leo semper."
— Kathy Thomas, WordPress Expert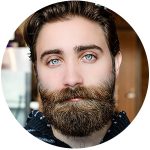 "Lorem ipsum dolor sit amet, consectetur adipiscing elit. Sed tempus nisl quis ornare dignissim. Vivamus tincidunt et sem vitae luctus. Vivamus id mollis nisi. Cras id leo semper."
— Eric Wood, WordPress Developer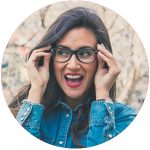 "Lorem ipsum dolor sit amet, consectetur adipiscing elit. Sed tempus nisl quis ornare dignissim. Vivamus tincidunt et sem vitae luctus. Vivamus id mollis nisi. Cras id leo semper."
— Melissa Evans, WordPress Consultant
Frequently Asked Questions